DONATE ATTENTION
Syra worked together with ThreeAlps (United States) to produce TikTok content for Donate Attention (United States). We have been involved in the video production process since the start. Their TikTok followers have now reached 1M+ followers and gaining. The videos are also published throughout Instagram, Facebook, YouTube Shorts, and Pinterest.
Donate Attention post inspirational speeches by lead figures around the Globe. It is important that our team curate the right messages that inspires people to 'donate attention' and make a change.
Every month we produce 30 videos for Donate Attention. They aim to consistently publish videos on their channels. So, each month we curate messages/quotes via sources on website, YouTube, social media accounts. Once we have a list of approved messages, we edit the videos with our design. The design includes intro/outro assets, b-roll footage, captions, color grading, and music.
This project would not have become a success without the teamwork of the video editor and video director. A lot of reviews and feedbacks need to be done to get the right messages. When feedbacks don't come back in time, the project deadline gets held back.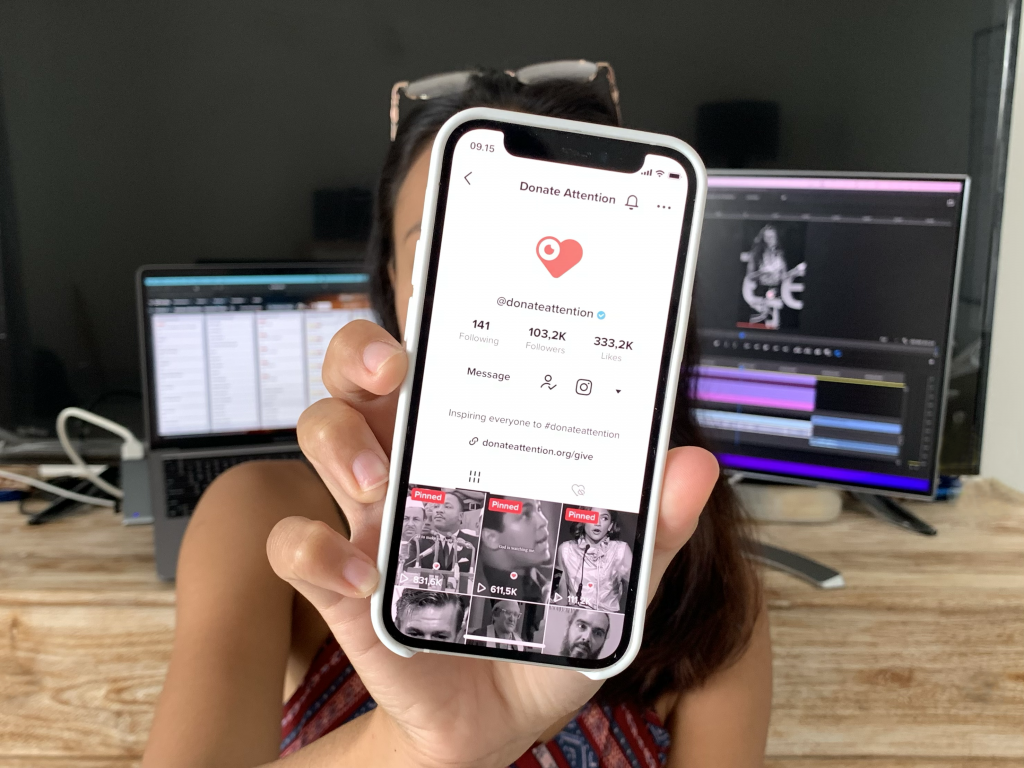 30 TikTok videos per month
Team
Producer – Syra Adinda

Editor – Syra Adinda
Director – ThreeAlps