EXPERIMENTAL CINEMATIC VIDEO
During the start of the 2020 pandemic lockdown, Syra had the idea to create. So she gathered her friends from the same lockdown bubble to create together.
Like many people, I was stuck on a lockdown by myself. My cousin, who I was living with, was stuck in another country and couldn't fly home. The people I was supposed to meet the next months couldn't make it through. The lockdown was a very sad time, and I decided to create out of the emotions I was feeling. The project was titled "Wish You Were Here".

Production Process
I wanted to be clear with my vision and story, so I created a storyboard taking images from the internet. Planning the video shoot was a really fun process, at the same time it gave me a sense of purpose during an uncertain time in the world.
The video shoot was a creative yet experimental kind. We played around with a fog machine, laser lights, Aputure lights, pro lenses, and RGB LED panels.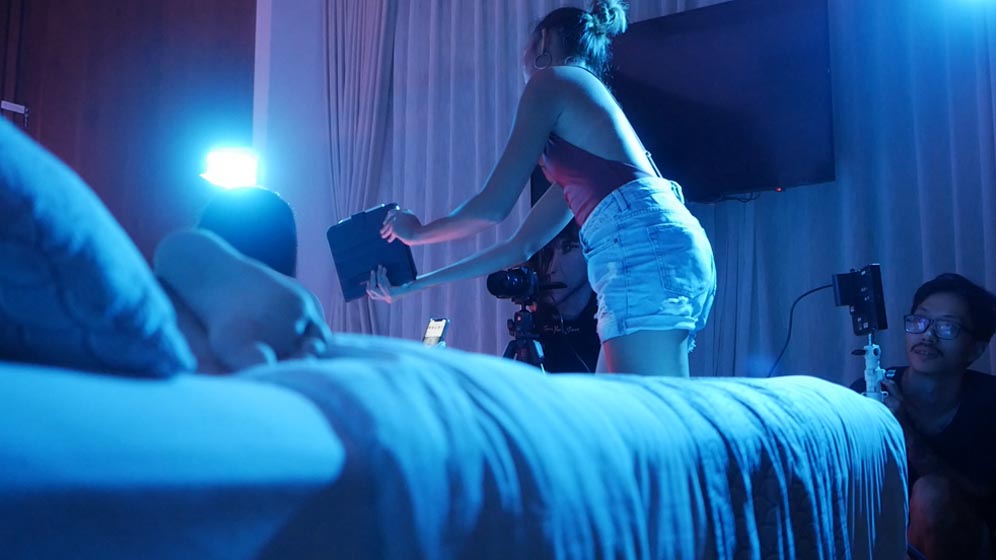 Challenges
Even though the storyboard was well prepared, you never know what the situation is like on location. We worked until 4AM in the pool all cold and wet. But the vibe was great! 
What we created
Short social media cinematic videos